Home / Business Migration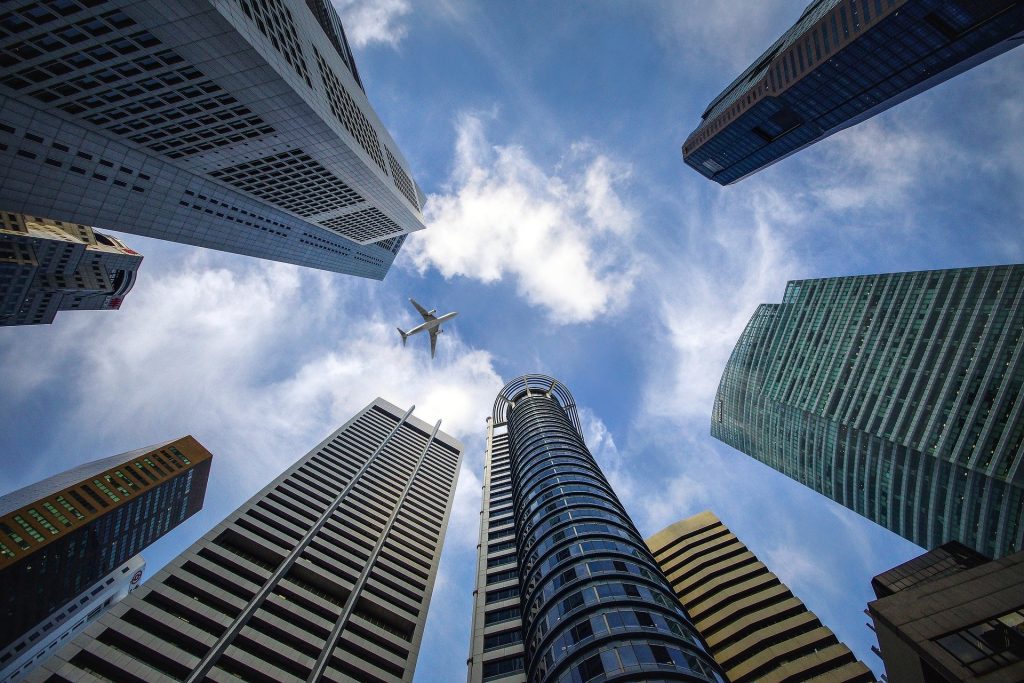 Assisting With The Migration Of Your Business
Lobb & Plewe, LLP's "Business Migration" practice group provides closely held companies with the tools and ability to take advantage of the benefits afforded by every State. Whether you want to live in one state but work in another, expand into another state, or simply move your existing business to a new state, we have the experience you need to do it right the first time.
As owners and operators of closely held businesses already know, a host of regulatory, tax, and operational legal issues effect the day-to-day and long-term administration and development of your business. Failing to properly plan and protect yourself from these complex issues can result in significant adverse legal consequences. Lobb & Plewe, LLP offers comprehensive legal services for businesses and business owners. We have a history and tradition of protecting our client's interests and placing them in the best possible situation for long-term financial success and security. And our expertise does not end at the stateliness.
After deciding to migrate most or all of your business to a new state, most lawyers wish you luck and send you packing or, at best, suggest a referral; but Lobb & Plewe, LLP's business migration practice group guides you seamlessly through the transition. This means that you have the same group, instead of two firms, handling both the emigration and immigration, which significantly reduces legal costs, and prevents important items from falling through the cracks. Additionally, you are also leaning on the experience of a group which, in recent years, has handled business and business owner migration issues involving transitions to and from California, Texas, New York, Nevada, Arizona, Idaho, Tennessee, Missouri, Oklahoma and Utah.
In our experience, business migration falls into three specific categories. The first category are businesses making a clean departure from their existing base and moving their entire operation to another state. In such instances, the legal migration issues include, but are not limited to, wrapping up all contracts (leases, vendor contracts, etc.) in the base state, corporate structuring in the new state, regulatory compliance in both the outbound and inbound states, negotiating contracts in the new home state, handling all severance issues as necessary in the existing base state, and tax planning as it relates to each and every item of the move. A lot of money can be lost by not properly planning the transaction. Finally the group also provides estate, asset protection and tax planning for the owners of the company as it relates to the laws of the new venue. An endless number of possible setbacks awaits the client that fails to prepare and implement a comprehensive plan.
The second category consists of companies expanding into other states. These migrations may be a prelude to a full scale migration of the company as described in the above paragraph or simply a strategic move. Our firm understands this type of migration intimately, as we completed such a strategic move to Nevada. Again, contractual, corporate, regulatory, employee and taxation issues are in play. On the owner side, although a physical, personal migration may not be contemplated, the practice group will counsel the owner(s) on his, her, or their opportunities to migrate assets for asset protection and tax planning purposes.
The third category focuses on an owner's personal migration to another state without the business moving. This type of migration comes in many forms and may or may not include the owner establishing residency in another state. It is possible for an individual to take advantage of some laws in other states to enhance their asset protection and estate plan and in some instances shift state tax burdens to a more favorable venue. These services necessarily involve complex estate planning expertise, tax analysis, asset protection services and a focus on ownership succession.
Currently, the majority this practice group's activity involves companies leaving California for other states and companies moving to Nevada and Texas. A recent survey conducted by the firm revealed the three most pressing concerns for California businesses are employee liabilities, regulatory issues, and state and local taxation. If you have these concerns and have not contemplated business migration, consult with our group to learn your options.