Temecula Real Estate Transaction Lawyer
Home / Real Estate Transactions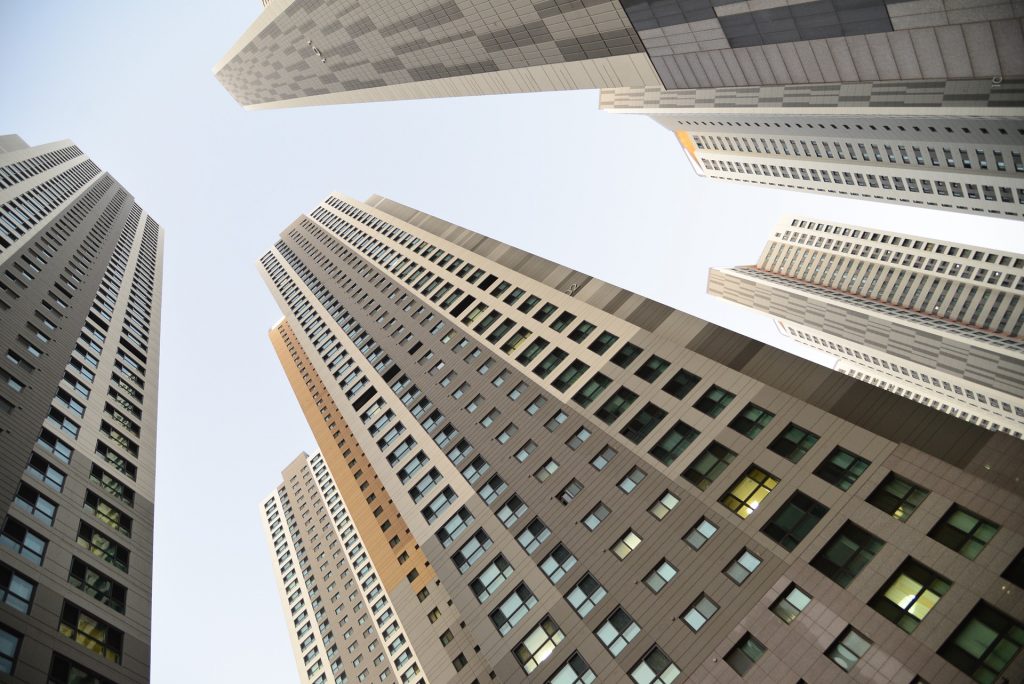 Multidisciplinary Real Estate Transaction Advice
The real estate market in Temecula is booming, bringing buyers and sellers into a record number of transactions. To secure the best results possible when making any real estate deal, you should consider consulting an experienced real estate transaction attorney as a first step. Your attorney's expertise and experience can lead to results that would be difficult or impossible to achieve on your own.
A real estate transaction attorney intimately understands the ins and outs of real estate law. They know how to transfer ownership properly, limit your liability, and help you avoid potential problems.
Representing the Temecula Community in Real Estate Transactions
Real estate investors, developers and individuals considering buying, selling or developing property in Southern California can rely on the experience of the Lobb & Plewe real estate group. When undertaking real estate transactions, clients of Lobb & Plewe profit from aggressive negotiators, as well as sophisticated legal advisers with a deep knowledge of tax, securities and corporate law.
The firm represents a diverse clientele including:
Key Areas of Lobb & Plewe Real Estate Litigation Service
The Lobb & Plewe real estate attorneys pride themselves on their negotiation skills and their broad knowledge of California real estate law. Since its inception, the firm has advised clients in a wide range of commercial real estate transactions, including:
The real estate services at
Lobb & Plewe
span from negotiating leases for startup businesses to structuring complex secured lending transactions for long-established corporations. In the event that a dispute arises in a property matter,
Lobb & Plewe
provides aggressive real estate litigation services.
What Are Common Issues With Real Estate Transactions in Temecula?
The most common issues that people run into with
real estate transactions
are related to deed or title transfers. A deed is an important legal instrument that shows who owns a property and what that property is. Without a proper deed, ownership of a house cannot be legally transferred. The lack of a lawful deed or other necessary documentation can cause many issues, especially if you have an outstanding mortgage or a lien on your property. When ownership of a property is in dispute or cannot be established, it is crucial to work with a qualified real estate transaction lawyer. Your attorney will protect your rights and your assets throughout the process of sorting things out.
Other real estate transaction issues include:
Payment disputes between the buyer and seller
Breach of contract
Financial or transactional technicalities arising from inadequate contracts
Undisclosed information on the property
Landlord/tenant disputes
Foreclosure issues
What Is the Process for a Real Estate Transaction?
Real estate transactions typically move through a series of steps.
The first step is an offer to purchase, which consists of a potential buyer proposing an amount for the sale. The offer should include any conditions or other pertinent information upfront; a good real estate attorney will draft an offer that protects your rights and limits your liability.
The second step is acceptance by both buyer and seller. This means that both parties agree to the terms of the offer and are ready to move forward with the transaction. Your real estate attorney will once again be an invaluable asset as you begin to review and sign documents.
The contract should include a closing date that states when the sale will officially take place, as well as when and how the funds will be transferred. Once all other steps have taken place, the closing occurs. At closing, the final documents are signed, and the property is legally transferred to the new owner.
Why Is It Important to Have a Real Estate Transaction Attorney?
There are many steps in the process of buying and selling real property. Each step is important and has certain legal requirements, implications, and restrictions. Even experienced buyers and sellers who have represented themselves before will one day find themselves in a complex deal where they need an expert to help them. A real estate deal can represent the single most expensive transaction of a person's lifetime. Investing in a good a real estate transaction attorney should be factored in as an essential part of your budget.
Newlyweds often begin their marriage with the purchase of their first home. The house becomes the center of their lives and the foundation for happy memories. Then, as life progresses and other priorities enter the picture, the house may be sold and a new property purchased. The process might happen multiple times as a person's life unfolds, especially with real estate flipping becoming such a popular industry. Because these transactions are so important to the people involved, they owe it to themselves and their families to hire an expert real estate transaction attorney who will protect their interests and ensure that the process goes as smoothly as possible.
Failing to hire the right attorney could result in:
Notary mistakes
Errors in the purchase and sale agreement
Title claims and title defects
An unenforceable contract to purchase and sell real property
Termination of a contract to purchase and sell property
The need to file a lawsuit to enforce the purchase and sale agreement
A court case that could be complicated and difficult to win
A loss of many thousands of dollars as a result of litigation
Unnecessary delays in the closing date for the purchase and sale of real property
A need to start over in the process of purchasing and selling real property
The risk of being sued by the other party
The stakes in a real estate transaction are incredibly high. The loss of a home or the unsuccessful purchase and sale of a home can have a devastating effect on a person and their family. Connecting with a real estate transaction attorney as early in the process will limit the possibility of these situations ever arising.
Contact Our Temecula Real Estate Transaction Attorneys
Lobb & Plewe is an established and highly trusted California firm whose team of real estate transaction lawyers has been providing expert legal representation for years. The firm's attorneys have significant experience in real estate transactions and the laws that govern them, and our customer service team is the best in the business. For expert real estate transaction attorney representation in Temecula,
contact the firm of Lobb & Plewe
and secure your real estate objectives.
Subscribe for our monthly newsletter to stay updated