Home / Employment Law – Employer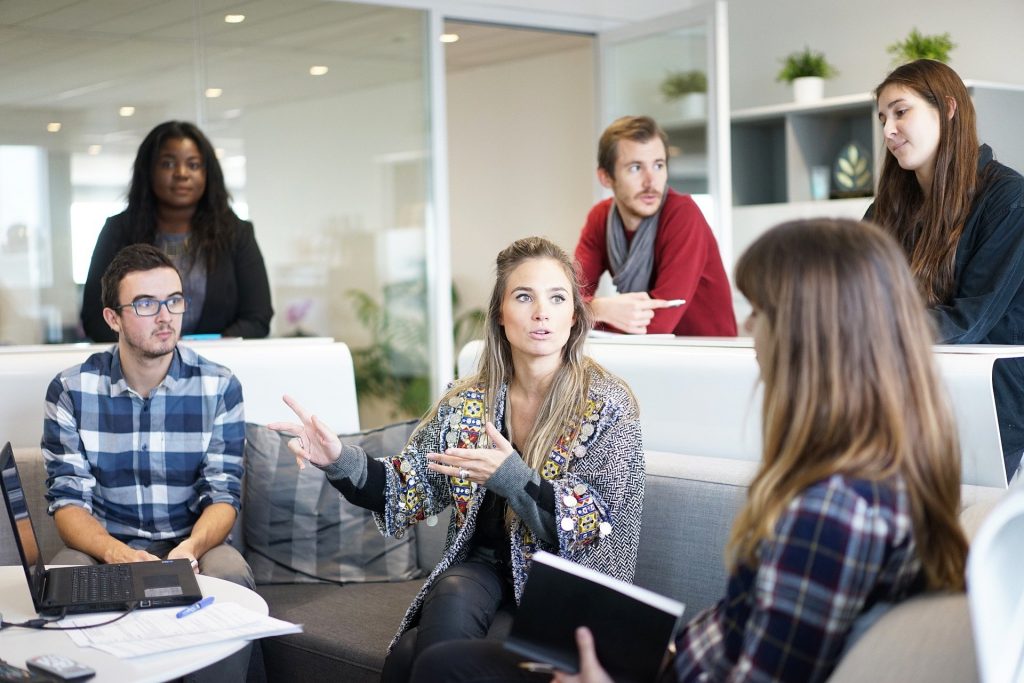 Helping Employers Resolve Employment Law Matters
As a business owner, your primary goal is to help your business run smoothly. However, you must do so within the guidelines of employment laws. As a result, it is extremely important that you are aware of how to follow business and commercial laws so you can not only avoid litigation but also retain your best employees and grow your business. At Lobb & Plewe, our employment law attorneys can help you to understand the laws that protect the rights of your workers. With years of experience in employment law, we have helped many business owners resolve employment law matters.
Whether you need legal representation right away or wish to discuss the matter with our attorneys to understand your rights, call our office today. The sooner you consult with our employment law attorneys, the better your chance of resolving your employment law issue promptly and efficiently.
Why Do I Need the Employment Lawyers?
If an employee has filed a claim against you or your business, you need to hire an experienced employment lawyer right away. With the help of a employment law lawyer, you will understand the laws in place to protect your rights and receive assistance with presenting your case effectively.
The value an employment attorney can add to your employment dispute includes:
Deep understanding of employment laws. Because employment law can be complicated, it is important to have a lawyer to assist you in building your case. Employment law cases can involve issues such as discrimination, harassment, and wrongful termination. A lawyer can help you make the best choices to ensure your case is handled with minimal impact on your business.


Strong negotiation skills. When litigation ensues, there is a strong chance that the other party may be unwilling to negotiate in the early stages. This means that it falls on you and your attorney to discuss your legal options to move forward. As your case proceeds, an attorney skilled in negotiations can help you win or settle your case quickly and in a positive manner.


Dedication to fighting for your rights. Business owners who have not dealt with employment law concerns in the past may not know their rights in the face of California and federal laws. It is crucial to have someone at your side who will draw attention to the issues you are facing and help you fight for a fair resolution.
A qualified lawyer can make the difference between a case that can take years to settle and one that concludes efficiently in your favor.
What Are Common Types of Employment Law Cases?
Because employment law covers the hundreds of millions of workers in the United States, occupying thousands of different professions for tens of millions of businesses of all sizes, employment laws are numerous. For that reason, employment law violations can take on many different forms. Some of the most common types of employment law cases in the US include:
Hostile workplace. A hostile work environment refers to an environment that subjects employees to uncomfortable or difficult situations to work within. Hostile workplaces can exist under any sort of mistreatment, abuse, or harassment. This could be something as simple as occasional bullying or name-calling or as serious as unwanted sexual advances or lewd comments.


Discrimination. One of the most common types of employment law cases deals with issues of discrimination, including age discrimination, race discrimination, gender discrimination, and more. It is illegal for employers or coworkers to treat workers differently based on their membership in a protected class, including gender, gender identity, race, age, sexual orientation, country of origin, religion, or disability.


Retaliation. Retaliation occurs when someone who has filed a discrimination or harassment claim is then subjected to any form of mistreatment as a result. Retaliation can also occur after a worker has filed a whistleblower complaint. Illegal retaliation may include acts like hours reduction, unfair treatment, harassment, or even termination of employment.


Sexual harassment. Sexual harassment is a form of harassment that involves the abuse of power by someone who is in a place of influence. This influence can be real, as with a manager over an employee, or perceived, as with a more imposing employee over another employee. Sexual harassment can include making sexual advances, requests for sexual acts, implications of sexual favors, lewd comments, or physical sexual contact.


Wage and hour violations. Unfortunately, wage and hour violations are among the most common employment law violations. These violations occur when an employer does not pay a worker as agreed for hours they have already worked or denies appropriate overtime pay. Other common wage and hour violations include misclassification of employees, which often manifests as labeling an individual as an independent contractor to avoid providing benefits when they are, in fact, an employee.


Workplace accident claims. Workplace accidents can occur when employers fail to provide their employees with the necessary equipment to do their jobs safely. Other workplace accidents may stem from employee misconduct or some other cause. Regardless of cause, employees injured in the workplace may seek compensation for their damages, usually via the workers' compensation system.


Wrongful termination. Another common employment law violation is wrongful termination, which occurs when someone is terminated from their job for a discriminatory reason. While California is an "at-will" employment state, meaning that employers are not required to give a reason for termination, employers may not violate anti-discrimination labor laws.
This lengthy list of examples is by no means exhaustive, which demonstrates how common employment law cases truly are in California—and how much circumstances can vary. If you have been confronted with any of these employment law issues, then you should consider hiring an employment law attorney. The right attorney can protect your business and your rights during your upcoming proceedings.
We Focus On Your Needs As An Employer
Our law firm knows how complicated running a business and managing employees can be. We understand complex employment law issues, and we know what steps to take to keep you and your business protected.
Our employment lawyers focus on you and can help you with several different issues that can stem into a legal dispute, including:
We can also draft and review employment contracts to make sure they address a variety of legal scenarios and what each party's rights are in regard to the specific issue.
Employment issues can be very complex and hard to resolve on your own. Our attorneys understand this area of law very well and can make sure you and your employees understand the law and what actions can be taken to protect your company from legal issues with employees.
What Steps Should You Take If an Employee Experienced an Employment Law Issue?
If you have been confronted with an employment law situation, you will need to take appropriate steps to ensure your business is protected. However, it is also crucial to ensure your employees feel supported during this time. If you suspect an incident like harassment or discrimination has occurred, you should:
Speak with an employment law firm. An attorney can inform you of your rights, your employee's rights, and the proper steps to take next. If necessary, the attorney can begin building a defense or begin planning negotiations.


Investigate the incident closely so you can determine whether another employee was complicit. If they were, they should be held accountable under California law as well as your company's policies.


Take any evidence you may have to your attorney, including emails or letters that contain inappropriate material or threats.


Offer counseling and relief to anyone who may have been affected. Depending on the circumstances, this may include physical therapy, psychiatric support, or potentially even financial help. Ask your attorney to approve any efforts you make in this regard.


Moving forward, make sure your workplace is free from any form of harassment or discrimination. In addition, employees should feel able to come forward without threat of retaliation or other consequences.


Review company policy to ensure that discrimination of all kinds is prevented in the future. This can include training sessions or seminars that are held to ensure everyone knows what constitutes harassment and how to prevent it.
Publish proper procedures for reporting violations within the workplace. Make sure employees know how to report issues and have swift access to reporting systems.
Lobb & Plewe, Attorneys at Law, are dedicated to helping employers understand the law and can protect you from legal disputes in the future. With offices in Corona, Temecula and Las Vegas, we represent clients throughout California, Nevada, and in other locations throughout the United States. Call our office at 951-788-9410 or fill out our online form.
Subscribe for our monthly newsletter to stay updated