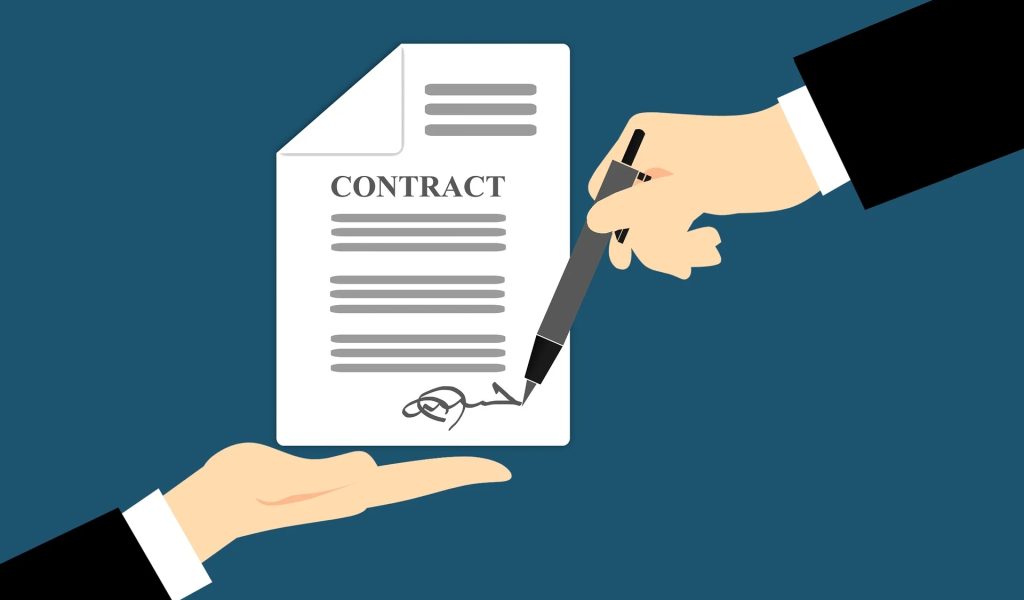 As a business, the transactions you make can be complicated and involve a variety of legal matters. This is because you are often dealing with large amounts of money and important pieces of information that need to be handled with care. Any business or company owner must understand the different aspects that go into legal transactions so that they can continue to operate without any complications.
What Is Transactional Law?
Transactional law is a broad area of law that focuses on the legal transactions that corporations, companies, and businesses make regarding their money, commerce, acquisitions, and more. When it comes to owning a business, there are a number of regulations and details that need to be followed during transactions so that legal matters are all properly addressed. Business transaction lawyers, like us here at Lobb & Plewe, Attorneys at Law, can help with ensuring your transactions follow these regulations and that everything is done legally.
Common Business Transactions
Some of the most common legal transactions you may come across as a business owner include:
Basic Contracts and Agreements
Every agreement or contract that is drawn up by a business is unique to the situation at hand, but the contracts or agreements must follow specific regulations to ensure they are legal. Luckily, many agreements come with specific paperwork and guidelines that can be easily followed. Contracts provide multiple benefits to businesses, such as protecting them from liability in certain circumstances. Widely used contracts and agreements for business owners include:
Lease agreements
Employee contracts
Service contracts or agreements
Nondisclosure agreement
Bill of sale agreements
Basic release forms
Property/real estate agreements
Intellectual property agreements
Loans
Owning a business isn't cheap. To start making money, a business needs capital to fund itself. Loans are often used by businesses, especially when they are first getting started. A business or company can choose a lender based on interest rates and details that seem best for them and ask for a loan for their company. Most businesses have to take out some form of a loan when they're getting started so that they can have funds for things such as property and equipment leases, buying basic materials, cleaning and maintenance services, paying their employees, etc. The monthly payment of each loan varies depending on the lender and how much it is for, but the lender also gives you a certain amount of time in which the loan has to be paid in full. Common loans used by businesses include basic term loans, SBA loans, and fixed-asset loans. If you're thinking about taking out a loan to either start a business or help fund your growing business, make sure you find one with monthly payments you can afford.
Purchasing Materials and Services
Legal transactions don't always have to be full of complicated details. Sometimes they are as simple as purchasing a material or service for your business or company. Businesses are required to fill out purchase orders, which are documents that describe what a business is buying and the quantity of it, as well as detailing shipping information and other important aspects. These purchase orders help to make purchases of materials legal transactions and also make it easier to keep a record of.
Acquisitions/Mergers
A merger is when two or more companies decide to merge, ultimately creating a new company. Acquisitions are a bit different than mergers, in that, with mergers, a company may acquire another company and just merge them to make the original business larger. Acquisitions either result in one business that now acts for all of the ones acquired or something similar to a parent company operating with a subsidiary business working beneath them. Both of these legal transactions involve buyers and sellers as well as a lot of contracts, financing agreements, and other sensitive information that lawyers often assist with.
Business Succession Planning
While planning what happens to your business if something were to happen to you doesn't seem much like a legal transaction, succession planning is technically a form of acquisition planning. This is because your business or company will be taken over by someone new. Planning what happens to your business after you step down can be a difficult process, but it's important to ensure everything is taken care of when you are gone.
How a Business Transaction Lawyer Can Help
Hiring a business transaction lawyer to work with your company can help in more ways than one, such as:
Drafting and Reviewing Contracts
Creating legal documents can be difficult, which is why having a lawyer to help you draft an important contract is always crucial. If you already have a draft created, your business transaction attorney can review the document, make sure all important legal aspects are addressed, and add in anything you may have forgotten.
Ensuring Transactions Are Done Properly
As a business or company, you are held to different standards when it comes to your transactions. This is because they are often dealing with large quantities of capital, sensitive information, and other legal aspects. To make sure your business is following all regulations, especially when a transaction takes place, an experienced attorney can review all of the required documents and details.
Negotiating on Behalf of Your Business
Oftentimes, transactions between businesses and their counterparts require negotiation. This could be for financial reasons, to secure a deal, or to ensure your business gets a fair deal in an agreement. A business transaction lawyer has extensive knowledge of the law, allowing them to confidently negotiate for your business and what it needs.
Business and Corporate Legal Services
At Lobb & Plewe, Attorneys at Law, we have decades of experience helping businesses with their wealth management and legal needs across California and Nevada. Whether you're looking for assistance drafting a new contract or your company is going to be a part of a merger, our team is prepared to help. To learn more about how our attorneys can assist your business with legal transactions or for more information on our services, contact us today.