Las Vegas Captive Insurance Attorney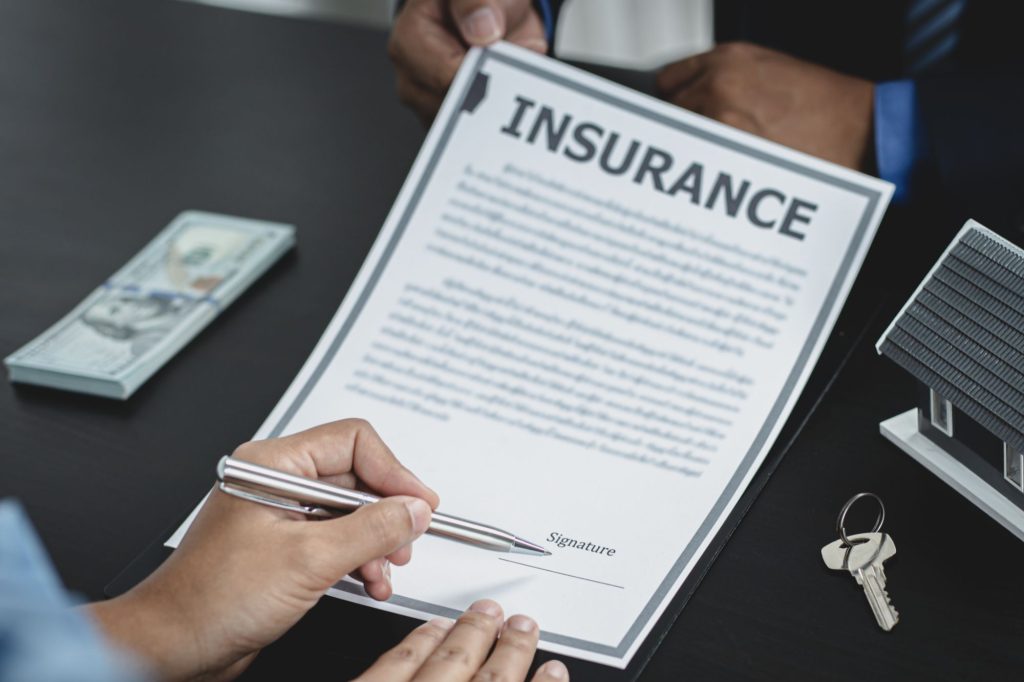 Las Vegas Captive Insurance Lawyer
For larger companies, finding an effective comprehensive insurance plan can prove difficult. Within your industry and the services that you offer, you may be vulnerable to uncommon risks that typical insurance companies cannot handle well. It is possible that local insurance companies do not cover the specific areas that you need, and if they do, there may be prohibitive premium costs and tax implications that make it challenging to adequately protect your interests.
Creating a captive insurance company is an alternative solution for some business owners, but that route can be difficult to manage without professional help. Lobb & Plewe has extensive experience with helping companies form and maintain single or group captive insurance companies. We can also offer insight into how this risk-mitigation method can impact your, NV business.
What Is a Captive Insurance Company?
A captive insurance company is generally defined as a wholly owned subsidiary insurer, meaning that it is completely owned and controlled by the business it insures. It is a form of corporate self-insurance, and its primary objective is to provide risk mitigation services that protect its owners or related entities. Some companies require coverage for areas that are not provided or are prohibitively expensive, making other options appealing. As such, captive insurance companies are frequently formed to fill any gaps between traditional commercial insurance and the full coverage needed to mitigate spending on additional insurance premiums. Most Fortune 500 companies currently have captive insurance policies.
In the past, captive insurance companies were often based offshore in jurisdictions like the Bahamas or the British Virgin Islands, but many states have changed their laws to make it more appealing for businesses to create domestic captive insurance companies. Nevada is among these states, and it is actually one of the most beneficial states in which to house a captive insurance company.
There are three main types of captives:
Single-Parent Captives

If there is only a single owner of the captive, it is called a single-parent captive. This form of captive only insures the risk of its owner. The operating business is responsible for paying the captive insurance company's insurance premiums in exchange for coverage. These payments are essentially considered a transfer of wealth and are protected from the parent company's legal claims and creditors.

Group Captives

This type of captive is comprised of several businesses or persons that are members of the creating organization or have similar interests. A group captive may share some risks among the members and are generally formed to boost the members' buying power. Because group captives can sell insurance to multiple businesses or people, the applicable regulations are much tighter than in single-parent captives.

Series Captives

Series captives are composed of a series LLC with numerous cells, similar to a parent holding company with several subsidiaries. Each participant buys one of the cells, which allows the business to annually deduct up to $100,000 in premium payments. When properly set up, the assets and risks of each cell are separate from the other cells, and no member is responsible for the owner of another cell. This option is often ideal for smaller businesses that cannot justify the cost and work of creating their own captive.
Traditional Insurance vs. Captive Insurance
Traditional insurance involves a relationship where a company transfers risk to a third-party company that requires a deductible and charges an annual premium. These premium payments are pooled with the premiums collected from other insured risks. This pool is used by the insurance company to calculate your risk based on the large pool of risks that they insure, resulting in your premium payment. This payment may increase each year if your perceived risk changes, especially if there is a claim. Each year you go without a claim, the insurance company profits, so they are betting on you not submitting a claim.
Alternatively, a captive insurance company provides self-insurance for businesses that desire more control and say in their insurance premiums. Since the insurance company is a subsidiary that writes the insurance policies for the parent company, the premium costs are generally lower, but more overhead costs may be required. The parent company is not responsible for the risks of another company like in a traditional insurance relationship. There may also be significant tax advantages when you create a captive insurance company.
Determining which insurance route is right for your company depends on multiple factors, including your company's size, risk factors, and goals. One benefit of traditional insurance is the ease of purchasing a plan through an existing insurance agency. However, the benefits of a captive insurance company may outweigh that simplicity.
Benefits of Captive Insurance
Captive insurance companies are an option for corporations and groups to take financial control of and manage their own risks by underwriting their own insurance plans. The laws in Nevada, particularly the tax laws, surrounding this insurance option have made it a favorable choice for many companies. Other benefits include:
Coverage tailored to your specific needs
Increased coverage and capacity
Investment income to find losses
Greater control over claims
Reduced operating costs
Direct access to wholesale reinsurance markets
Additional negotiating leverage for underwriters
Flexibility in managing risk
Incentives for loss control
An experienced Las Vegas insurance attorney can help you better understand these potential benefits and their implications for your company.
Structuring and Maintaining Your Captive Insurance Company
Creating and maintaining a captive insurance company is a sizable commitment that can be difficult to manage successfully. Although Nevada's laws are some of the most beneficial in the country for captive insurance, there are still specific procedures and regulations that must be followed. Reaching out to an attorney who is familiar with the particular aspects of insurance law can ensure that you completely understand how captive insurance affects your business and the methods needed to successfully implement it.
The attorneys at Lobb & Plewe are experienced in the regulations surrounding captive insurance companies. We can help you better understand captive insurance and the specific benefits you can expect. We can also explain how to form and structure your captive insurance company, should you choose to progress with that option. Contact our office today to begin your exploration into captive insurance.
Subscribe for our monthly newsletter to stay updated