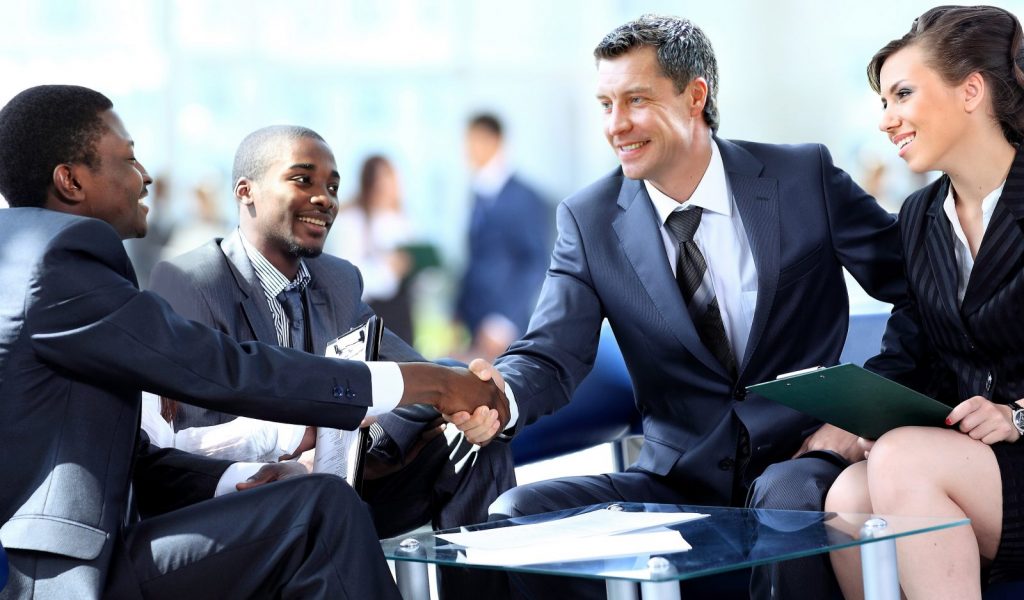 Though business law and corporate law are similar and may overlap in certain circumstances, there are distinct differences between the two. However, most corporate lawyers will manage business law, too. Some aspects overlap to such a degree that they are interchangeable. Here are what each handles:
Corporate lawyers manage:
Corporate assets
International contracts
Business incorporation
Shareholder rights
Business attorneys manage:
Tax and employment law
Workplace safety issues
Product and service conditions
Understanding the differences between these types of legal practices begins with an understanding of what distinguishes a business from a corporation.
What Is a Business From a Legal Standpoint?
A business is an organization that aims to be profitable by providing goods and services to fill a need in exchange for money. An organization does not actually need to be profitable to classify as a business as long as its intent is to make a profit. For legal purposes, there are three main forms of business ownership: sole proprietorship, partnership, and corporation. A sole proprietorship is owned by a single person. A partnership is an organization owned by multiple entities that work together to generate a profit. This can be multiple people, partnerships, or corporations. A corporation is owned by shareholders that are protected from liability related to the business.
What Is Business Law?
Also known as mercantile or commercial law, business law is meant to maintain order by establishing generally accepted standards. These standards are used to resolve disputes, protect liberties, and guarantee rights between a business, its customers, government authorities, and other businesses. These laws are legal requirements related to engaging with, forming, operating, and dissolving a business and apply to individuals involved in commerce, including trade, purchasing, merchandising, franchising, and sales.
There are two main types of business law: the regulation of commercial entities and the regulation of commercial transactions. Within these two major types are multiple branches of law that allow a business to run smoothly and legally.
Tax law involves the payment of income taxes, sales taxes, property taxes on any real estate, dividend taxes, and payroll taxes (which are to include FICA taxes for Social Security and Medicaid).
Employment law covers whether you need to provide health insurance and worker's compensation insurance for employees. It will also apply if you're facing a discrimination lawsuit from a current or former employee.
Intellectual Property law can ensure you gain appropriate ownership over your patents and intellectual property by protecting and enforcing the rights of creators.
Contract law guarantees legally binding agreements between two or more business parties.
Bankruptcy laws apply to any business that files for bankruptcy, though the laws are different depending on the type of business filing.
Antitrust laws were created by the government to protect consumers and businesses from predatory practices, like bid-rigging, monopolies, and price-fixing.
All of these types of laws are rolled into the totality of business law. Business law must include legal precedents for every situation that may be encountered by a business.
What Is a Corporation?
As discussed above, a corporation is a type of business that is considered a legal entity and is owned by shareholders. These shareholders are a separate entity from the corporation and are protected from any liability, like lawsuits, from the company. Shareholders choose a board of directors to both oversee the organization's activities and make major decisions to ensure the company runs smoothly. Shareholders can be on the board of directors or work as employees, but it is not a requirement. This type of business offers the most protection against personal liability for its owners, as corporations have many of the same responsibilities and rights as individuals. For example, a corporation can enter contracts, sue and be sued, hire employees, and loan or borrow money without responsibility being tied to the individual shareholders.
What Is Corporate Law?
Corporate law is a subset of business law that applies specifically to corporations. Corporate laws involve the operations of a corporation, management duties, shareholder rights, investor responsibilities, and other corporation problems.
There are many sections of corporate law that affect the complexities of corporations.
Contract law refers to the legal rights and responsibilities found in a contract. Understanding exactly how a contract is written is vital for corporation success.
Acquisition law refers to a corporation buying out another company, while merger law refers to two corporations merging into one.
Corporate governance law relates to how the corporation operates and is controlled by its shareholders.
Venture capital laws were created to regulate the process of investing money or managerial or technical skills in a company. This frequently happens in companies with a lot of potential growth.
Corporate Security laws are the rules that a public company must follow in reference to internal affairs and operations.
What's the Difference?
Ultimately, the main difference between business law and corporate law refers to which organizations are affected by each set of laws. All corporations are businesses, but not all businesses are corporations. Business laws apply to sole proprietor, partnership, and corporate businesses. Corporate laws are a subset of business laws that apply specifically to corporations and create guidelines for the unique circumstances found in these organizations.
Business and Corporate Law Services with Lobb & Plewe, Attorneys at Law
Despite the relative simplicity in distinguishing the two, there are still many similarities and overlaps that make handling business and corporate law on your own difficult. If you are in need of a law firm to successfully see you through corporate or business transactions, choose a law firm with experience in both types of law to ensure your case is handled correctly.
Lobb & Plewe has both business and corporate lawyers that can handle your needs carefully and completely, ensuring that we can handle the full range of applicable law services you will need throughout the entire life of your business. We can determine the optimal legal entity in which to operate your business after considering appropriate tax, liability, and management.
You can appoint a corporate law attorney with Lobb & Plewe as your registered agent. They will keep your business in good standing, maintaining your entity's ability to appear in court, avoid hefty penalties, and prevent potential revenue loss. A knowledgeable business and corporate attorney can prove to be an invaluable resource for your business. Contact Lobb & Plewe, Attorneys at Law to leverage and apply our expertise to help you and your organization succeed.