Corporate and business laws are meant to apply to business entities, which means that they also include sole proprietorships, LLCs, and partnerships. As corporations are a type of business entity, sometimes the difference between business and corporate law can seem confusing. Even though corporate and business law sound like they both cover cases involving companies, these are separate concepts that apply to individual cases differently.
The difference between corporate and business law is as follows:
Corporate Law – Corporate law mainly deals with the actions that can only be done by a corporation, which exclusively refers to a business that is owned by shareholders.
Business Law – Business law encompasses laws pertaining to taxes, sales, distribution, and manufacturing.
Laws created by the federal and state governments control many aspects of a company's actions to keep them from endangering their customers by distributing dangerous or low-quality products or from endangering their employees by not providing adequate security and safety precautions. Corporate and business laws both cover the different aspects of a company's actions that need to be held legally accountable.
Our attorneys have a deep knowledge of both and are ready to help with any questions you have about the many corporate and business law services we can provide.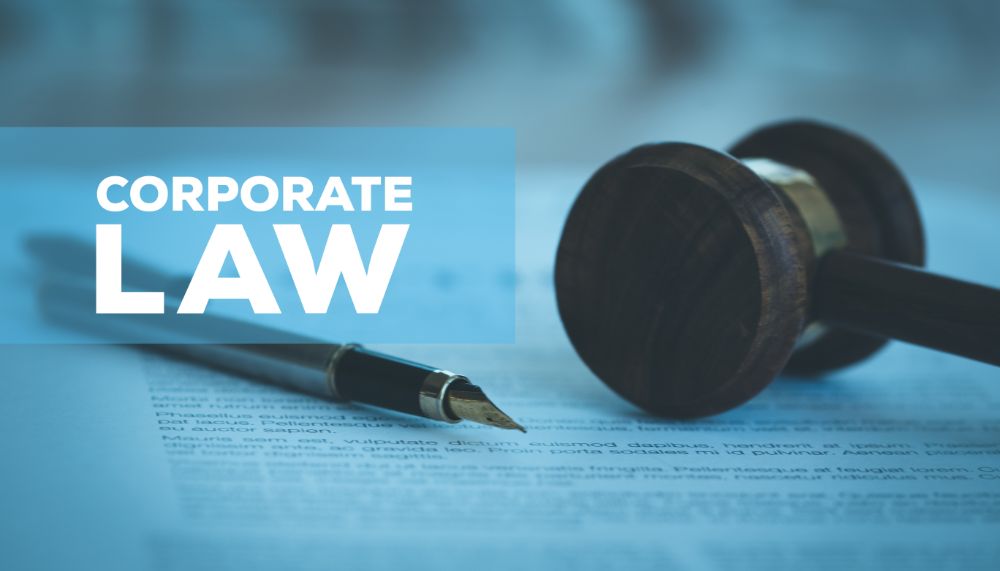 Corporate Law
Corporations are run differently than businesses because they are managed by shareholders. Corporate law treats a corporation as a separate entity from its shareholders, meaning that a corporation has the legal power to enter into a contract, file a lawsuit, or have a lawsuit filed against it. Corporate law and corporate attorneys mostly handle issues that are specific to corporations, such as the violation of the rights of its shareholders or the duties of any hired management within the company.
Business Law
Business law involves the rules surrounding the activities that a business entity can do, like selling and distribution. The business attorneys at Lobb & Plewe are also well versed in and can help you with issues surrounding tax obligations and advantages in business, as well as laws dealing with manufacturing. Failure to remain within the laws as enforced by the federal and state government can result in fines, lawsuits from employees or customers, and other problems for your company.
Getting Help From an Experienced Attorney
It is important to know whether you need corporate or business law services before you make significant steps toward filing a lawsuit or making a transaction. Get answers to any additional questions you have, or get in touch with one of our trained attorneys at Lobb & Plewe, who can help you with whatever you need. Business law is much more common and frequently involves issues within a company like laws for employment, taxes, pay, and contracts. Corporate law is usually more for the rights of its shareholders, including laws surrounding stocks. A clear understanding of which issues constitute corporate or business law can help you with securing the best attorney for the job, so you can receive the services you need as quickly as possible.
Creating a Business
If you are creating your own brand new business, you will immediately be required to make sure that it is registered with the federal and state government and that you obtain the correct licenses and permits for your company's goods and/or services. Our business attorneys are also knowledgeable about proper and legal business structuring, which includes the laws surrounding employment within a company, and we will be able to help you with that as well.
Staying within the lines of federal and state business and corporate laws will ensure that your business can stay above board and prevent unnecessary litigation for minor issues. Keeping a corporate and a business attorney to provide you with the necessary advisement while you are undergoing the creation of a new business entity will help make sure you can comply with all of the federal and state laws surrounding the formation of a new business.
The services that our trained team of corporate and business attorneys can provide may include:
Contract Services
Mergers and acquisitions
Organizing and record-keeping of shareholder meetings
Filling out yearly reports for the Secretary of State
Litigation monitoring
Intellectual property
Employment
Consumer goods and services
Tax law
Environmental law
Handling harassment, retaliation, and discrimination claims
Dealing with disability or leave of absence requests
Employee benefits and healthcare advisement
Each of these services is required to keep a company from going under for violating federal or state law. For example, failure to file yearly reports can result in severe fines and bad news for your company's brand. Attorneys from the offices of Lobb & Plewe can help with the tracking and filing of yearly reports for your company that nearly every state requires. We can help you by keeping you up to date about the status of your reports and ensuring that you do not have to deal with heavy fines from the federal or local government for this or other problems.
The Offices of Lobb & Plewe: Attorneys at Law
Many of our attorneys at Lobb & Plewe are trained in both corporate and business law. With the many responsibilities that come with running a successful business, we can help provide you with an assurance that your company is in compliance with all of the federal and state laws that apply to it and that your company stays safe from lawsuits, fines, faulty claims, or other more serious law violations that can lead to punishments for you or your company.
Whether you are forming a new business, are continuing to run one, or require the services of a corporate or business law attorney for other purposes, such as filing a lawsuit or making a transaction with a company, you can rely on the elite team of law professionals at Lobb & Plewe to help you with all of your corporate and business law needs. Contact us today to have one of our attorneys at your side help you through every step of making sure you get what you need.